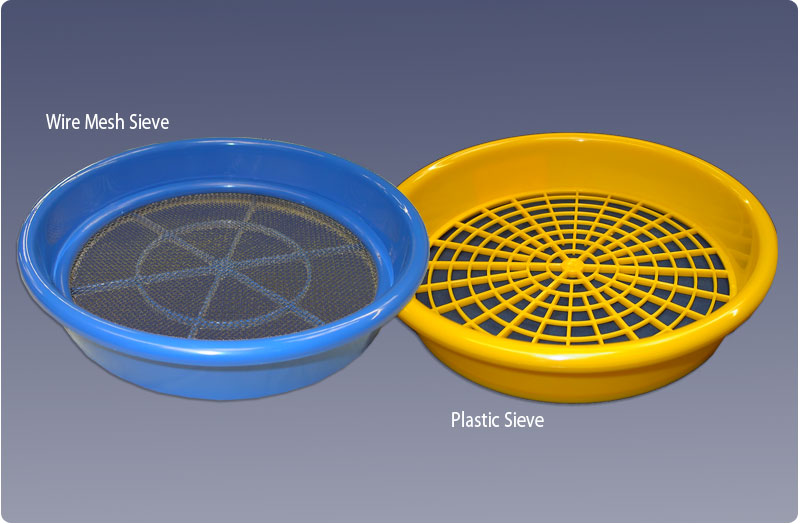 Sieves
EASY SEPARATION
Sieves have many uses in mining. It is easier to extract gold from similar sized particle sizes.  Separation by gravity with the help of water is accomplished easier with sorting sieves where the material is graded into different sizes.
Wire Mesh Sieves (#4 - #100) ($21.95)

Plastic Sieve ($13)

Sieve Set (#4 - #100 + plastic sieve) ($165)

PLEASE PLACE ORDER by using our PRICE LIST and ORDER FORM or CONTACT US directly.